Garage Door Repair in Arizona
Garage door repair is something that every homeowner needs sooner or later. Garage doors get a lot of use and are prone to wear and tear. If you have a garage door that won't shut all the way, is not sliding smoothly, is stuck and won't open, or any other problems, call F&J's 24 Hour Garage Door Service!
F&J's has the experience and professionals that you need. We'll come out and take a look, walk you through your options and help you choose the one that best meets your needs and budget.
For many garage door problems, repairs are possible. Unless you know what you're doing, don't attempt these repairs yourself! They can be costly and often, inexperienced handling can make the problem worse.
We are able to repair or even replace any type of garage door. Whether it's your residential garage door that needs services, or a commercial garage door, we have the tools and knowledge to get the job done. We offer garage repair services for any problem and for any garage door. For full service garage door repair, you need F&J's!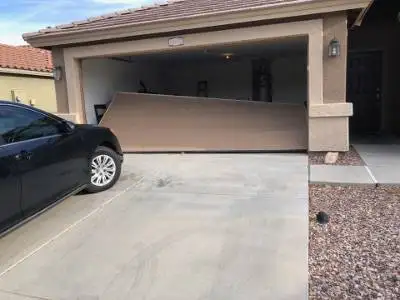 Garage Door Installation in Arizona
If the door is beyond repair, F&J's can get you a garage door replacement. We are skilled at garage door installation and will make sure it functions properly. Our garage door installers are experienced at handling new garage door installations and are ready to get your new door up and running.
Garage Door Service
Don't wait to get your garage door repaired! It's an important part of your home's security and functionality. At F&J's 24 Hour Garage Door Service, we know how important it is to have a working garage door. If it's repairable, we'll fix it! If you need a new garage door, we'll help you choose one and get it installed. Whatever your needs, F&J's is ready to help. Give us a call today and find out what we can do for you!
We can help with:
Garage Door Repair
Garage Repair
Garage Door Replacement
Garage Door Installer
Garage Door Installation